Our Physicians and Staff
Dr. Javier Alberto Ruiz
Medical Oncology, Hematology, Internal Medicine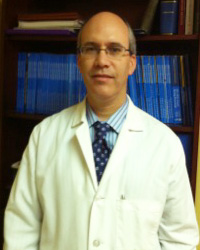 Dr. Javier Alberto Ruiz founded Hudson Valley Health Group in 2007. From 1997 through 2000, he trained as a Post Doctoral Clinical Fellow in the Hematology/Oncology Division of Columbia-Presbyterian Medical Center in New York City. Dr. Ruiz held an internship and residency from 1994 through 1997 in the Department of Internal Medicine of Beth Israel Medical Center. He earned his bachelors degree from Yale College in Biology and his medical degree at Columbia University College of Physicians & Surgeons.

---
Dr. Leila Boukhris
Internal Medicine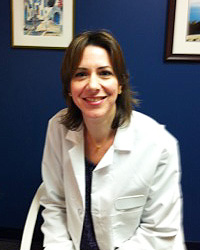 Dr. Leila Boukhris is a native speaker of English, Arabic and French and fluent in Italian and Spanish. She received a Baccalaureate Degree with Honors from Lycee Des Peres Blancs, Tunis, Tunisia, for French and Arabic Literature and Philosophy. She then went on to get her Doctor of Medicine degree with Very Honorable mention Summa cum Laude from the University of Tunis Medical School, Tunisia. Dr. Boukhris received ECFMG accreditation in 1999. In 1995 to 1997 Dr. Boukhris interned at the Department of Internal Medicine, Pediatrics and Surgery, Ernest Conseil Hospital and Mongi Slim Hospital, both in Tunis. From 2000 to 2003 she interned and was a resident in the Department of Internal Medicine, Maimonides Medical Center, Brooklyn, NY.
Dr. Boukhris was nominated for the Thesis Award at the University of Tunis Medical School and was a member of ASSOCIAMED, recipient of the Community Award by the Ministry of Health in Tunisia for volunteer work in the pediatric departments of the capital. She has conducted research at the Mount Sinai School of Medicine in the Division of Pediatric Gastroenterology and Nutrition. In addition, Dr. Boukhris has been published in numerous scientific journals.

---
Dr. Andrew M. Shapiro
Podiatry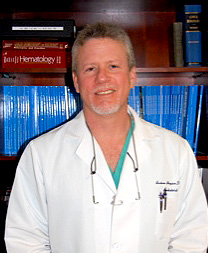 Dr. Andrew M. Shapiro is a Podiatrist practicing podiatric medical services and surgical and orthotic treatment of foot pathology in children, adults, seniors, athletes and diabetics. He received his undergraduate degree from Tulane University in New Orleans and Michigan State University. Dr. Shapiro then completed his graduate education at New York College of Podiatric Medicine, New York, earning a Doctor of Podiatric Medicine degree. His post graduate training consisted of a podiatric surgical preceptorship at Mid-Bronx Medical Center. Dr. Shapiro received his board certifications ABPOPPM and FAPWCA. He has been on staff at private practices in Katonah, NY, since 1988, and New Windsor, NY, since February 2009.